HOW TO START A FINE ARTS ACADEMY IN YOUR CHURCH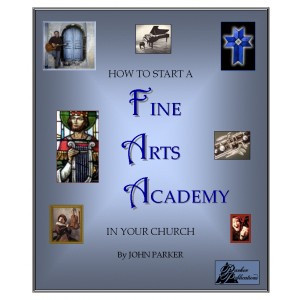 How to grow your church through excellence in fine arts instruction by offering private lessons in voice, piano, guitar, etc.......group lessons in art, piano, drama....etc.
This best-selling book by JOHN PARKER contains everything you need to know about starting a Fine Arts Academy in your church.  Included is a CD containing 46 documents that can be altered and reproduced for your organization.